Animation According to Erich Fromm's "The Art of Love" book showing the problematic situations- Fromm thought that we often misunderstood love for a variety of reasons. First, we see the problem of love as one of being loved rather than one of loving. We try to be richer, more popular, or more attractive instead of learning to love. Second, we think of love in terms of finding an object to love, rather than of a faculty to cultivate. We think it is easy to love, but hard to find someone to love, when in fact the opposite is true.

Classical animation with dubbing in Hebrew.
Website design and development for an article "will wormhole travel ever be possible?" by Loren Grush.
The article is divided into sub-topics which are marked by the same time like in a time-trip, the design refers to the abstraction of time surfing, the background is divided into full and broken parts as there is nothing real in space, the colors serve space and unreal things.
Link to the site but not support mobile -
http://achvak.com.s3-website.ca-central-1.amazonaws.com/stellayarovoy
2016
Video, digital
Application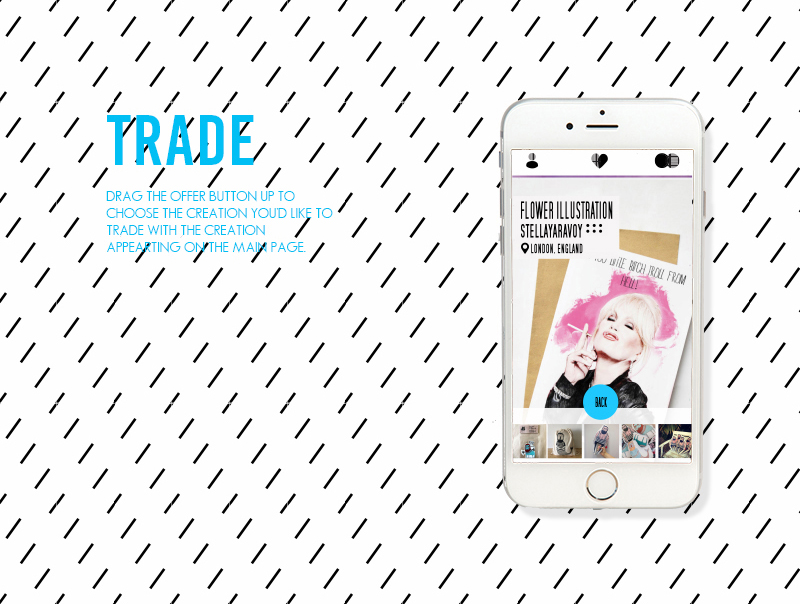 A social app for creations people and artists who like to create all over the world and are interested in other people's creations, free trade by chosen other creation and send your offers, then wait until the other side will accept your offer.
The design focuses on the simple and easy user experience in a young atmosphere.
2016
Video, animation
Application

The weather application was designed for children ages 2-4, each day shows the correct weather with the characters sun, cloud, moon, star when they are together or separately and they become great interactive game for children.
The phone becomes sensitive to all movements, breaths and touch.

These characters and colors were chosen by children of these ages.
2015
Branding, Print
Ecm label

New branding design for two label collection.
Design according to music.